Loose housing and grazing at Östaröd
On beautiful Österlen outside Sankt Olof is the farm Östaröd located, which is run by the Björklund family. Here are two large loose housings with room for eleven mares and twelve geldings / stallions. The horses run loose with access to an open shed during the winter half of the year and in large fields with varied terrain during the grazing season.
The horses are well taken care of by the farm's experienced staff and everything is organized according to agreement. Close collaboration with farriers and veterinarians who come by regularly is also provided. The fields are parasite-free as they have been alternately grazed and all horses are always dewormed before grazing. The spots are primarily for young horses, older horses and competition horses during rehabilitation.
Loose housing and grazing for your horse
The farm has full-time staff who take care of everything from daily inspections and feeding to farriers and veterinarians. Always with a focus on the horses' well-being. Everyone has good knowledge and you can leave your horse on full accommodation.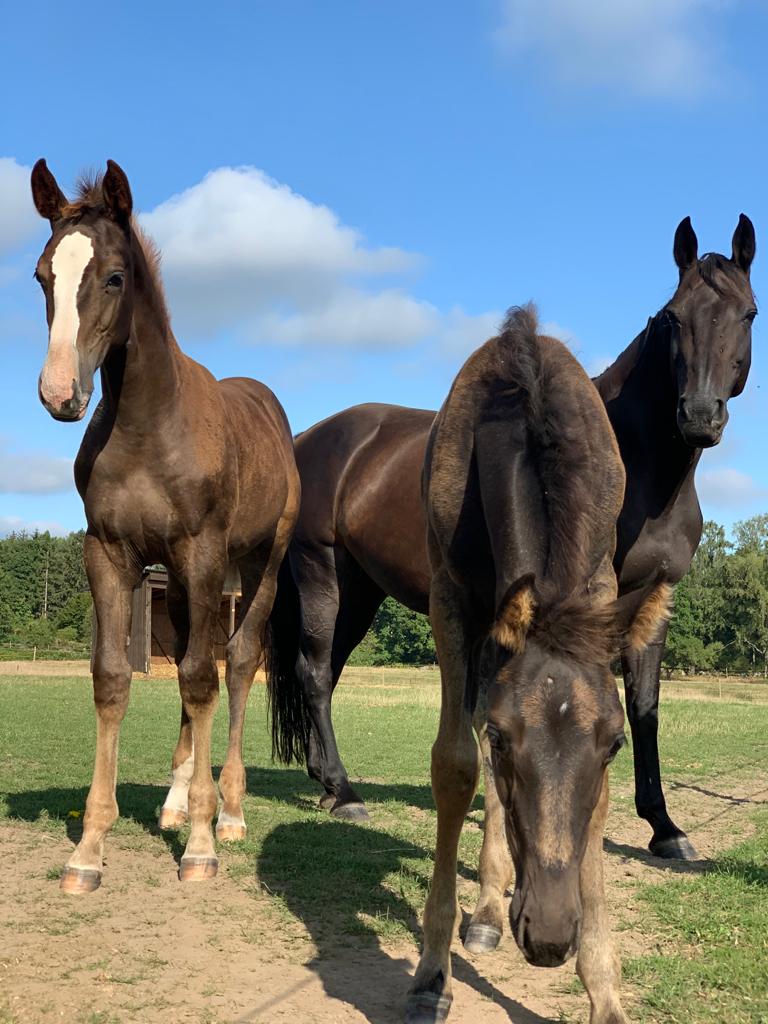 On Östaröd there are large beautiful fields in varied terrain with god growth. There are also several fields to switch between in case of poorer growth year. 
On the farm there are associated stables that are used for breeding mares with foals and if necessary for the free range horses.
On the farm there are also other animals such as cows. 
Book a spot to your horse today